Maplegate PGA Junior League 2021 | $425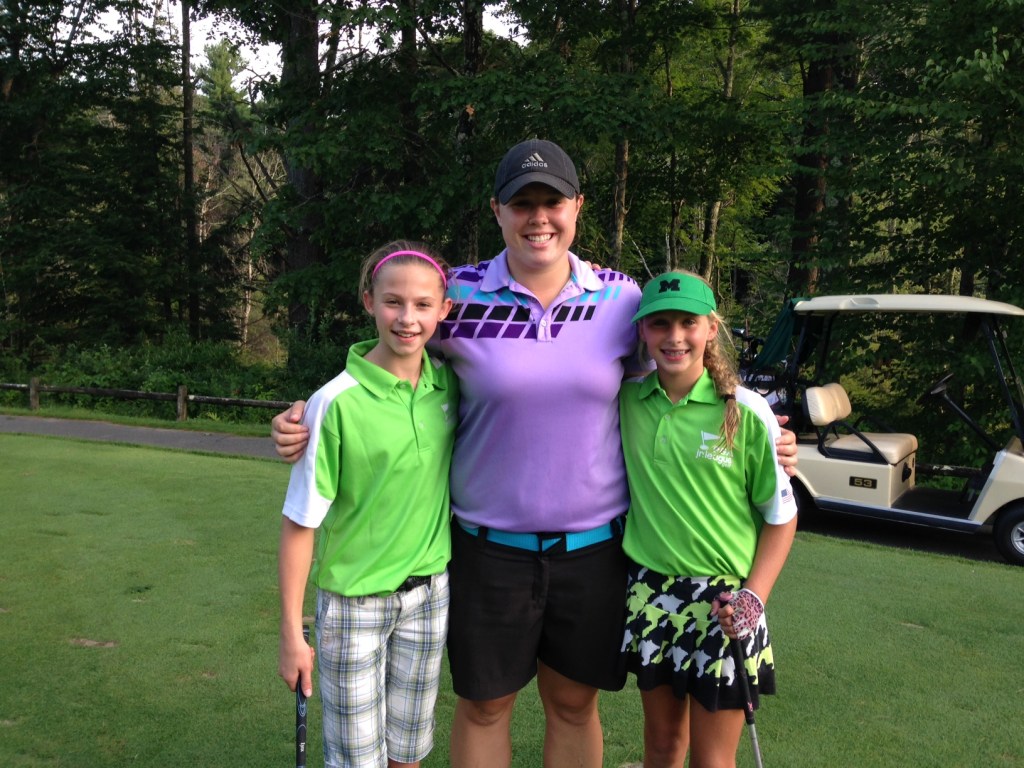 Maplegate's PGA Jr. League is open to boys and girls ages 17 and under of all skill levels – no golf experience required! The program fee for PGA Jr. League at Maplegate is $425. Each PGA Jr. League player will receive:
Two high-quality team jerseys; one orange and one blue (for home and away games). Jerseys are available in boys and girls sizes and customizable with our team name and player's chosen jersey number!
Game Guide, hat or visor, bag tag, stickers and drawstring bag
4-6 team practices
4-6 games (this year we will be a part of the 95 South division where we will be traveling to and competing against New England Country Club, Norton Country Club, and Norwood County Club)
There are two team divisions: 17 and under & 13 and under. Both of which will adhere to the schedule listed below. Check out https://www.pgajrleague.com/ for more information. Click on your division to register today!
Summer Schedule 2021
*Schedule is subject to change. All Practices and Matches begin at 6pm unless otherwise noted.  Last updated 5/20/2021.
| | |
| --- | --- |
| Wednesday, May 19 | First Meeting @ Maplegate CC |
| Saturday, May 22 | Practice (all teams) @ Maplegate CC |
| Wednesday, May 26 | Scrimmage (all teams) @ Maplegate CC |
| Saturday, May 29 | Match: Raptors v. Gators @ Maplegate CC |
| Wednesday, June 2 | Practice (all teams) @ Maplegate CC |
| Saturday, June 5 | Match Play Qualifier (all teams) |
| Wednesday, June 9 | Skills Challenge |
| Saturday, June 12 | Match Play Qualifier (all teams) |
| Wednesday, June 16 | Match Play First Round |
| Saturday, June 19 | Match: Raptors v. New England @ Maplegate CC |
| Wednesday, June 23 | Match Play Round 2 (all others practice) |
| Saturday, June 26 | Match: Gators v. Norwood 1 @ Maplegate CC |
| June 30 | OFF |
| July 3 | OFF |
| Saturday, July 10 | Tag Match (Stroke Play) |
| Wednesday, July 14 | Gators v. New England @ Maplegate CC |
| Saturday, July 17 | Match: Norton v. Gators @ Norton CC 5PM |
| Sunday, July 18 | Match: Norwood 2 v. Raptors @Norwood CC 5:30PM |
| Wednesday, July 21 | Match Play Round 2 (all others practice) |
| Saturday, July 24 | Match: Norwood 2 v. Gators @Norwood CC 5:30PM |
| Sunday, July 25 | Match: Norwood 1 v. Raptors @Norwood CC 5:30PM |
| Wednesday, July 28 | Match Play Finals @ Maplegate |
| Saturday, July 31 | Match: Norton v. Raptors @ Norton CC 5PM |
| August 1 | All-Stars Announced |
| August 2nd | Regional Qualifier |
| August 3 | Regional Championship |
| August 4 | Last Day: End of Year Championship/ Barbecue/ $5,000 Putt |
| August 7 | Rain Date |